There are currently 1 blog entries matching this tag.
Monday, April 9th, 2012 at 10:52am. 456 Views, 1 Comments.
Before putting your home on the market, it is important to get your house ready to sell. (After putting your house on the market, we'll give you some tips for keeping your house sparkling for showings. That will be part two.) Run down this list of items to prepare your home for the market, and make sure each item is completed before the official listing date.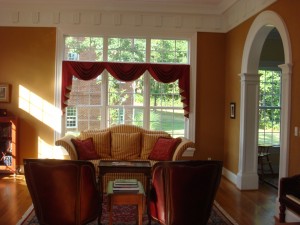 Disassociate Yourself with Your Home
Take on the attitude now that this home will not be yours for much longer. Look toward the future!
De-Personalize
Put away your personal items now (picture frames, family heirlooms, etc.). You want buyers to imagine themselves in the house, and it is difficult to do that if your personal items are in the way.
De-Clutter
Now is a great time to
…